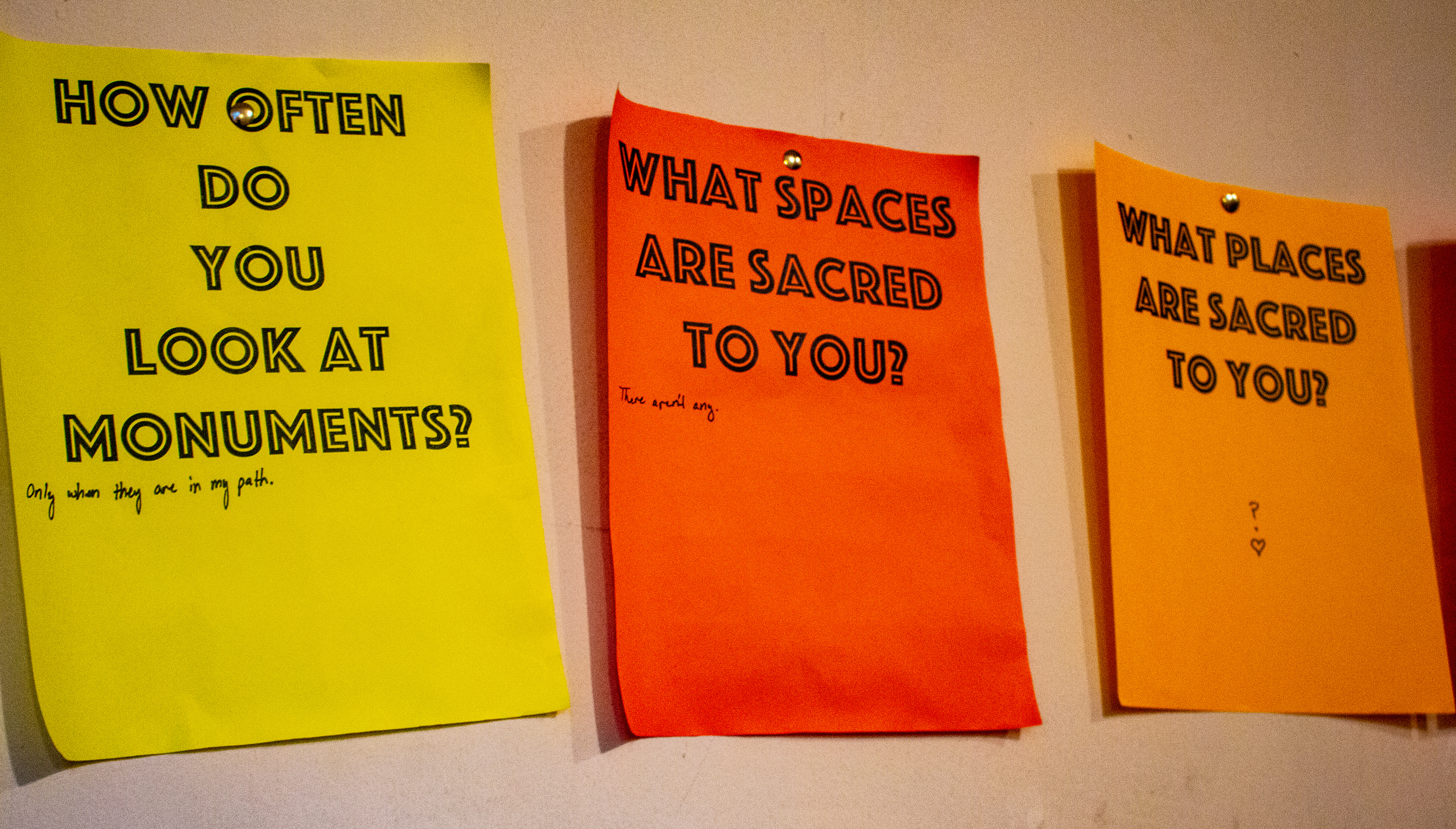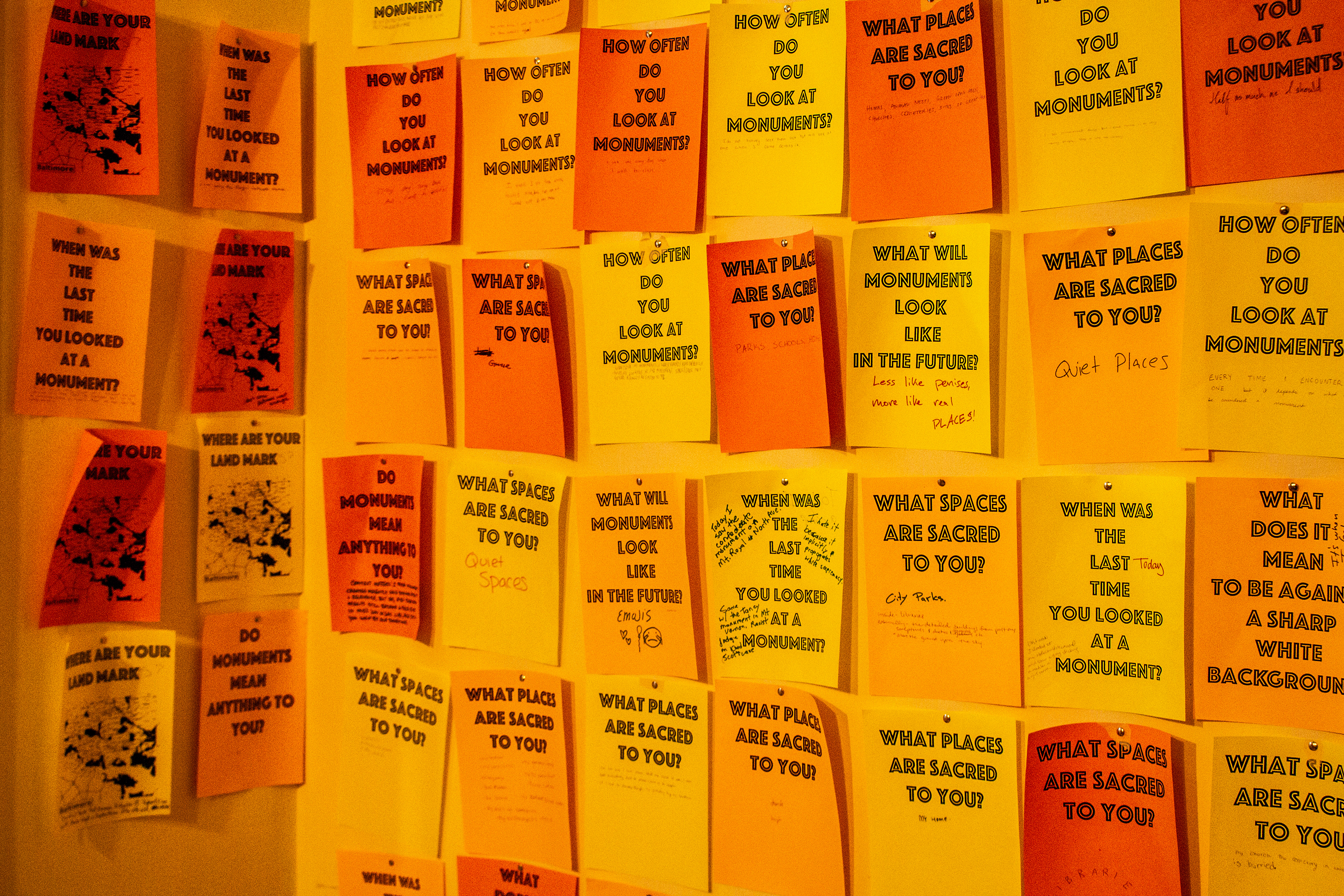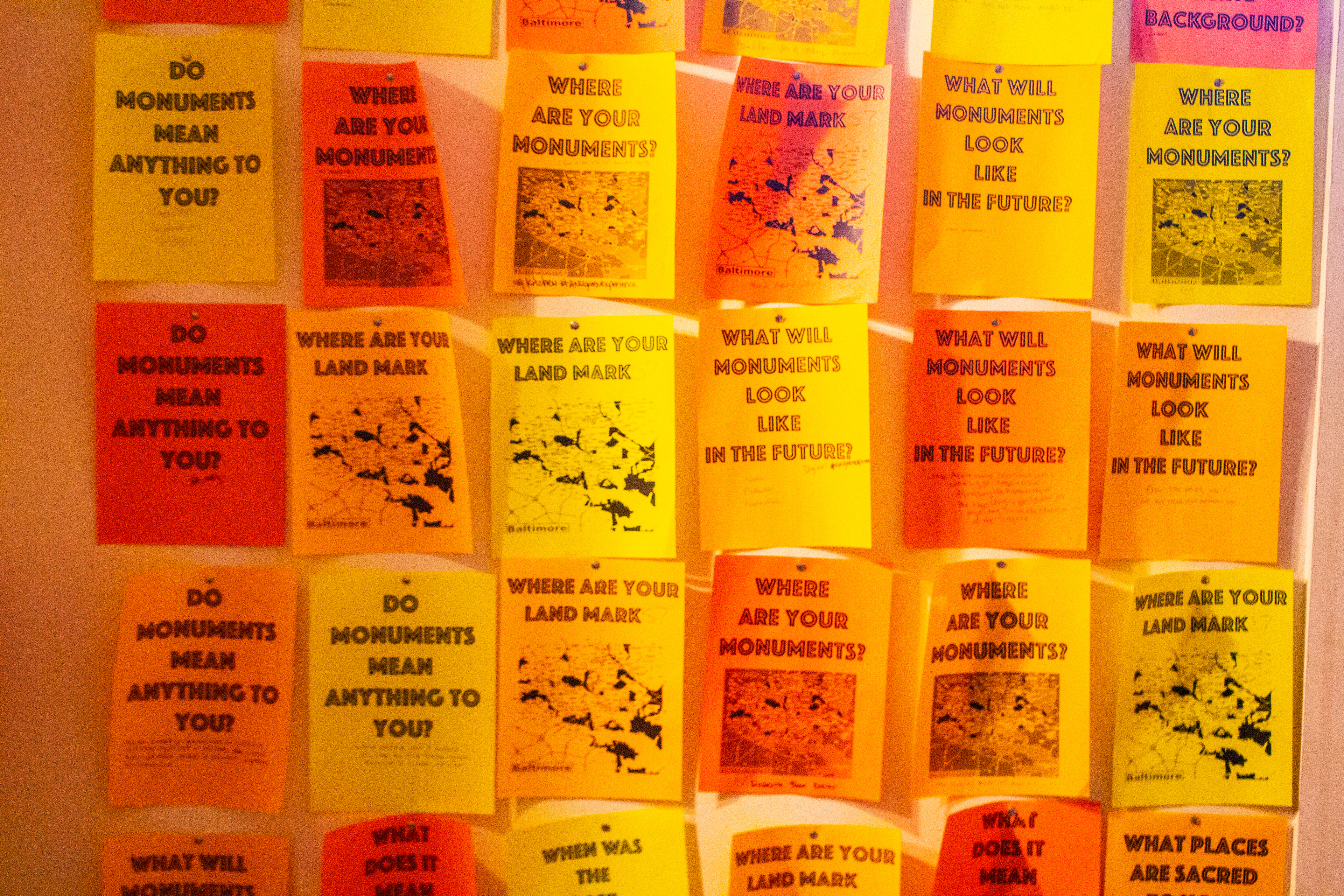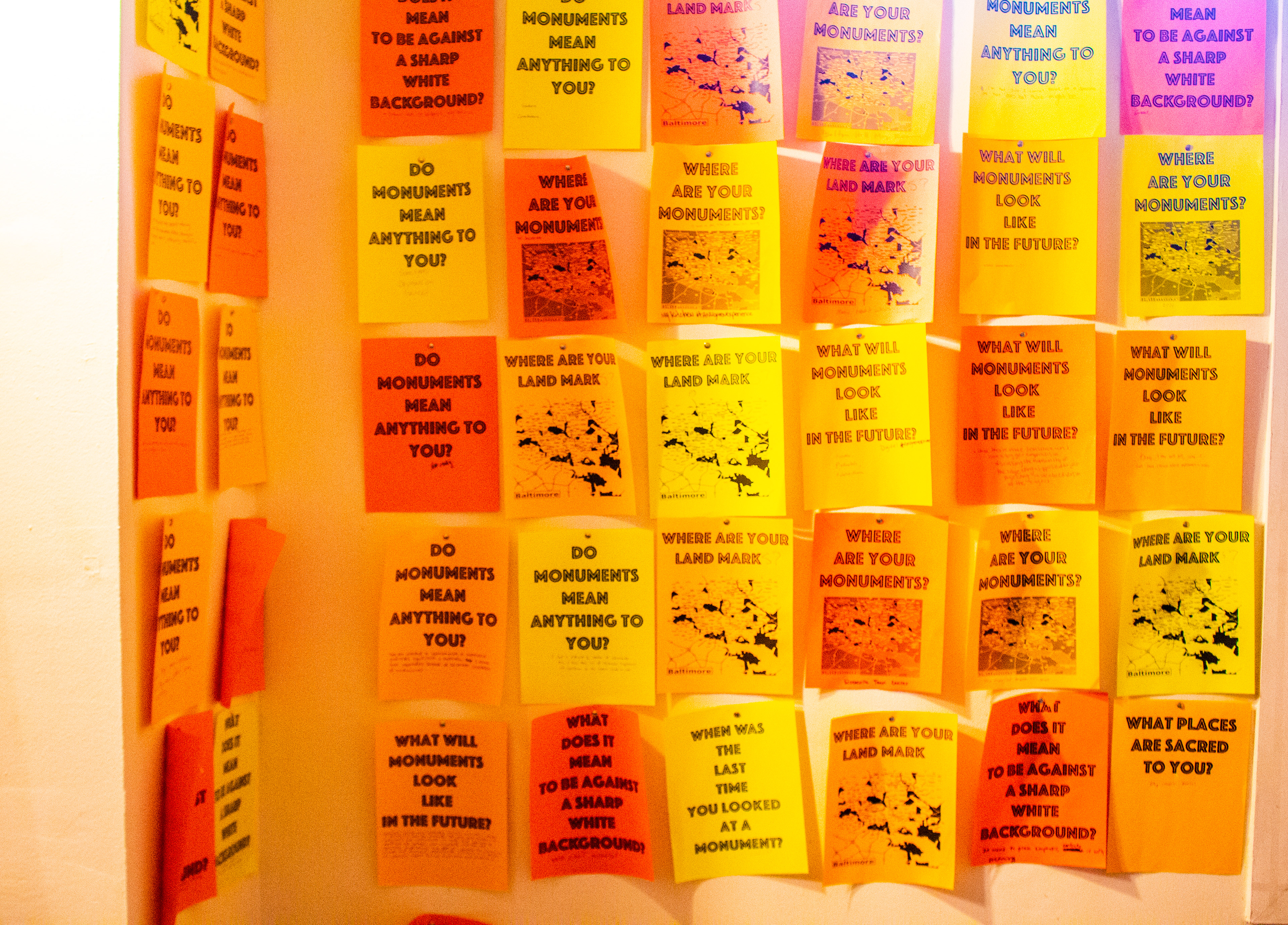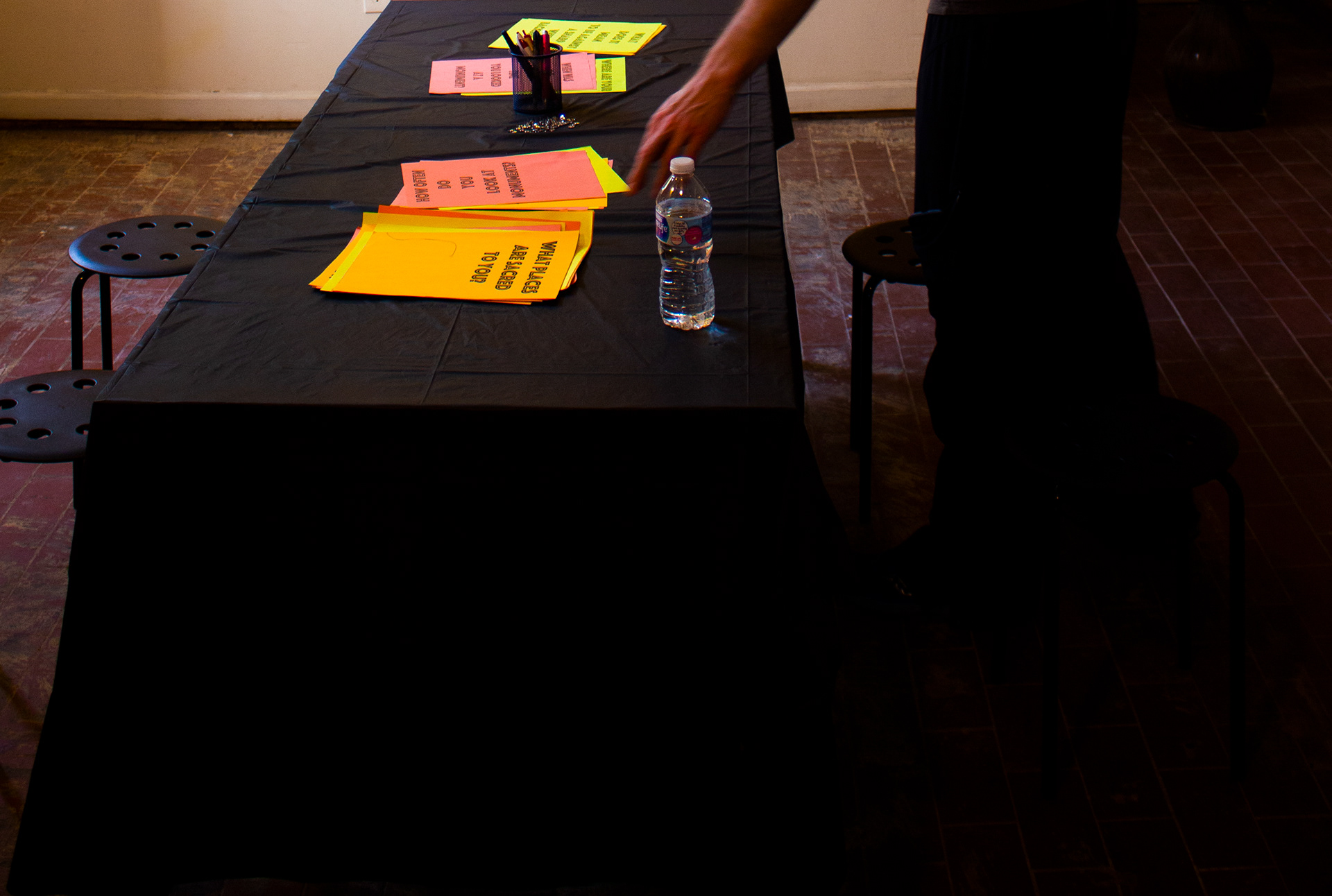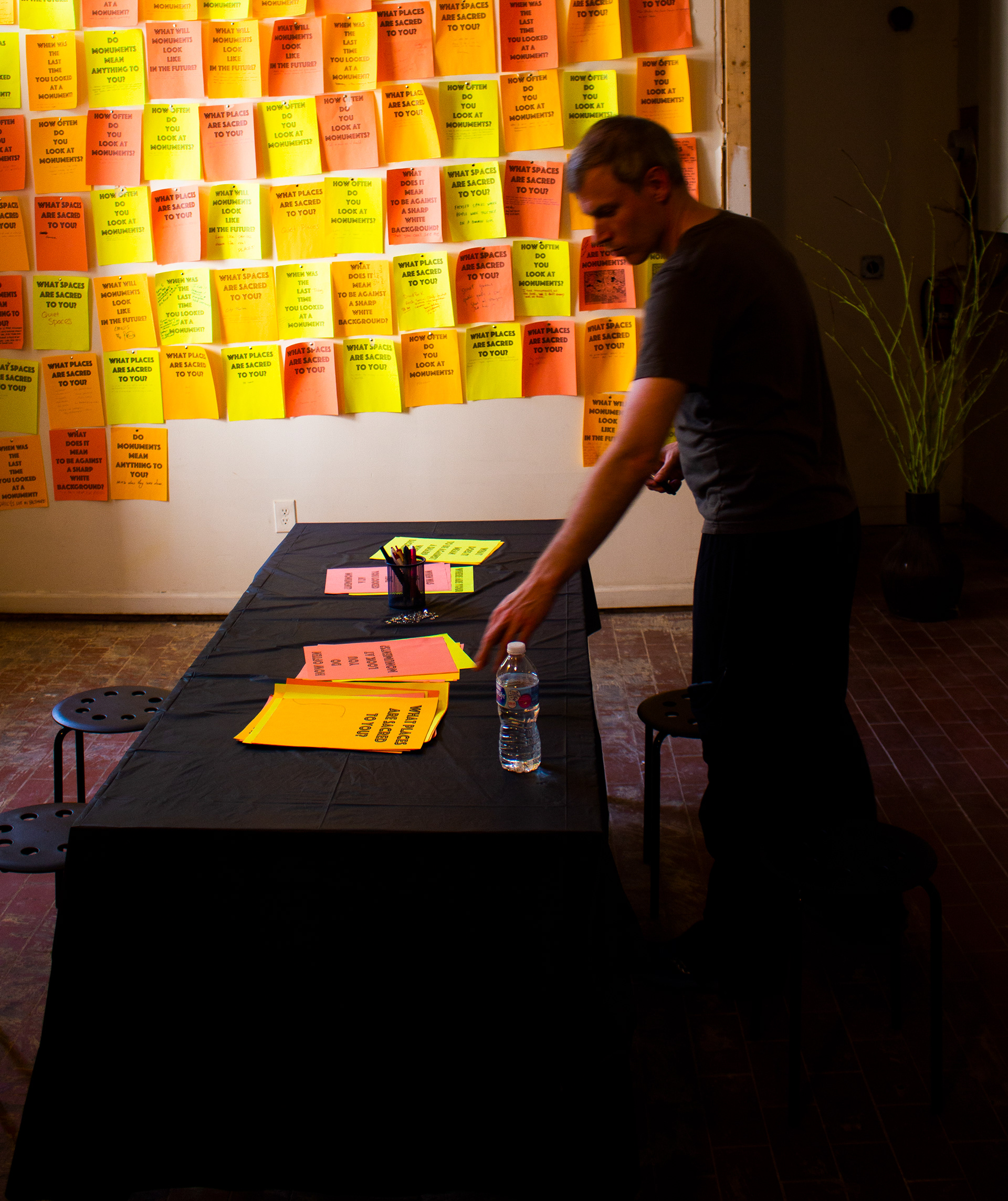 These workshops are a knowledge exchange through which I share my knowledge about the history of the relationship between public architecture, memory and monuments. I also create a space where individuals and communities share their knowledge and perspectives about public monuments that stand in their community, or are in the process of being removed.
Questions are asked orally and physically on pieces of neon paper. Questions include: Where are your monuments? Where are your landmarks? What will monuments look like in the future? What places are sacred to you? What spaces are sacred to you? How often do you interact with monuments? Do monuments mean anything to you? When was the last time you interacted with a monument?
To date, workshops have been facilitated in the following locations:
INCS Conference. Dallas, Texas. Spring, 2019
Maryland Institute College of Art. Workshop commissioned in Typography Class Facilitated by Brocket Horne. Fall, 2018.
Public Workshops at sites of empty plinths in Baltimore, MD. Summer, 2018.
Maryland Institute College of Art. Commissioned in Curatorial Practice Class Instructed by Monica Amor. Spring, 2017.